My updated blog on the 2018 Recorder competition can be found here  it contains links to tips and advice. For the latest updates on the progress of this competition please follow my Twitter feed.
Feedback:
"I just wanted to say thank you so much for the assistance that you provided me with. Whilst plainly I can neither confirm, nor deny, anything, I wanted you to be aware that I could not have gone through the process at all without your assistance. It was utterly invaluable."
**** UPDATE 18 December 2018 ****
Some candidates learned about their outcomes mid-morning today, many others are still waiting to hear late in the evening . Candidates being given conflicting information from the JAC, (e-mails have been sent to everyone  – we still have some to contact – we don't know – person who knows has gone home)!! The competition has been moved from in progress on the JAC website but they have not shared any updates. I understand that of the 32 criminal Recorders appointed on the SE Circuit 21 were civil practitioners.
Almost a year on this sorry competition is ending as it started in chaos and frustration!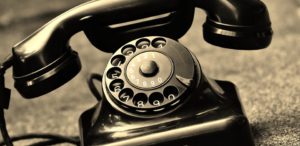 *****UPDATE 17 August 2017*****
Well done to everyone through to the Recorder 2017 selection days, it has been an incredibly tough competition so far. I'm very busy working with dozens of candidates to prepare for their selection days. There are some links that may help you below – Good Luck everyone!
Having experienced some earlier problems with technology, the JAC are leaving nothing to chance. Telephone assessments commence 11 May 2017 – I have prepared some guidance and candidates are booking mock practice sessions with me. Please just ask if I can be of any assistance.
***** UPDATE 10 April *****
Candidates have been informed whether they are through to the 3rd stage – JAC recognised problems and 1200+  candidates through:  self-assessments and details of assessors required by 13:00 on Tuesday 25 April.
"The JAC will ensure that no candidate is disadvantaged in proceeding to the next stage as a result of these issues" –  JAC 09/03.  –  If they can genuinely achieve this I'd be hugely impressed, but I just can't see how it is now possible?!
***** UPDATE 8 March *****
I've sent a short report to the JAC highlighting some concerns with how the narrative test was run: 042 Recorder 2nd QT Feedback
I understand many candidates have contacted the JAC directly and I assume candidates will be informed as soon as they have decided how to best proceed.
***** UPDATE 3 March *****
I have prepared some guidance for the 042 Recorder Narrative Qualifying Test on 07/03
 available via e-mail: tim@asktim.org
**** UPDATE 10 February ****
"Unprecedented" – almost 2,500 applicants – top c1,500 to go through to 2nd qualifying test.
Fundamental Changes to the 2017 Selection Process
This article in Counsel Magazine gives a very good overview of what to expect in this competition,if you haven't seen it, I recommend you read it!
"The assessment tools we're testing for this exercise are not based on any jurisdiction."
Dates for the key stages of the exercise are as follows (updated 10/04/17):
The competition is now in progress – applications closed at 13:00 on 8 February.
Online multiple choice test: between 16:00 and 22:00 on 15 February | E-mail of narrative test: Slots 06:00 – 12:00 16:00 – 22:00 on 7 March
Request for successful candidates to complete and submit a self-assessment and provide independent assessment details: 4 April 2017 |Deadline for the submission of completed self-assessments: 25 April 2017 at 13:00
Telephone assessments: extended from 11 May to 12 June | Selection days:  delayed by two months:  6 to 29 September 2017.
"Thanks to your brilliant help I have been sitting for about a year now."  2015 Successful Recorder Candidate E-mail 22/12/16
To succeed and take your seat on the bench you will need to prepare professionally so that you can have an edge over your competition. This blog is written to help you understand what is required and what you need to do to be prepared, fully prepared.
Character: read the guidelines carefully and ensure you disclose all relevant matters, failure to do so will be seen as you lacking integrity. Do check your speeding points, no more than 6 points (or one 6 point offence) currently on your driving license!
Short-Listing – Qualifying Tests – The Recorder Lottery
This has evolved so much that I have written a separate blog – where I explain what to expect.
1. Multiple choice test of situational judgement and critical reasoning; Mock Tests  – Oops – due to technical difficulties this only really tested tested candidates' patience –  everyone through to the next stage;
2. On-line written scenario; 22/02 UPDATE –  now by E-mail;
3. Screening telephone interview.
On-Line Application Form – Evidence of Your Competencies : give specific examples of how you demonstrate the competencies (old qualities and abilities). It will take much more time than you think to complete a strong application that will differentiate you from other candidates. If you have not already started, start drafting now! Some tips  to stand out from the crowd.
Selection Day
They aim to shortlist in the ratio of about 2 candidates per vacancy – so c200 candidates.
Role Play – you will be given some reading and then a panel of 3 (1 judicial and 2 lay) will observe you hearing some actors who will respond to your questions and directions. The role play starts as soon as you enter the room. The panel will be looking to assess you against the Q&As and looking for evidence of how you perform and demonstrate them.
Interview – again before a panel of 3, they will probe the competencies, but not necessarily all of them depending on the evidence in your application form and from your referees. My advice for interview success.
How I work with candidates.  Any questions or advice please call 0796 999 7335 or e-mail tim@asktim.org
Recorder Competition 2015:
The 2015 appointments were announced – it was an incredibly tough competition. I worked with many great candidates and was delighted to see seven appointed but I also feel for a number of excellent candidates who were not successful that time!
"I was really grateful to have had your expert help and wouldn't hesitate to recommend you."
"Worth your weight in gold as they say! Whether I get through or not, I feel I will approach future application forms in a much better way."
"I am much happier with this following your intervention. "
"Many thanks. Very helpful guidance: I think the steer you gave me plus the wisdom on your website has been sufficient."
 For information about the workshops I've been running please see here.